Extending the Useful Life of Lead Acid Battery Banks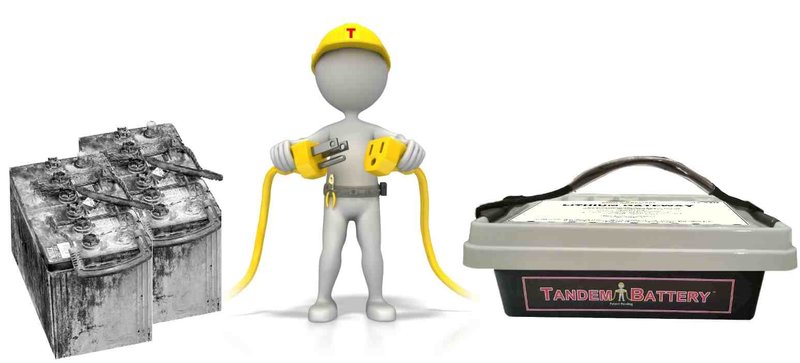 Tandem LiFePO4 technology provides an alternative to abandoning an entire lead acid battery bank when it is no longer able to support the load requirements.

We like to say that Tandem Battery extends the useful life of a lead acid battery bank.....and offers a migration path from lead acid batteries to advanced lithium technology.

If you have an ageing solar off-grid battery bank or are depending on faded lead acid batteries for other energy storage requirements like solar-plus-battery and emergency
energy backup, you likely understand that you cannot simply add new lead acid batteries to an ageing battery bank.

Older lead acid batteries generally have reduced storage capacity, which means that they will discharge faster and also charge to their maximum capacity faster than new lead acid batteries. The typical result of mixing old and new batteries is accelerated ageing for both the new and old batteries.

Tandem's proprietary lithium battery management system not only works in parallel with an ageing lead acid battery bank, it also intelligently utilizes your existing lead acid charging system to charge the lithium batteries.

Our fundamental value proposition is that it is much less expensive to add storage with Tandem than to replace an under performing lead acid battery bank with new lead acid batteries.